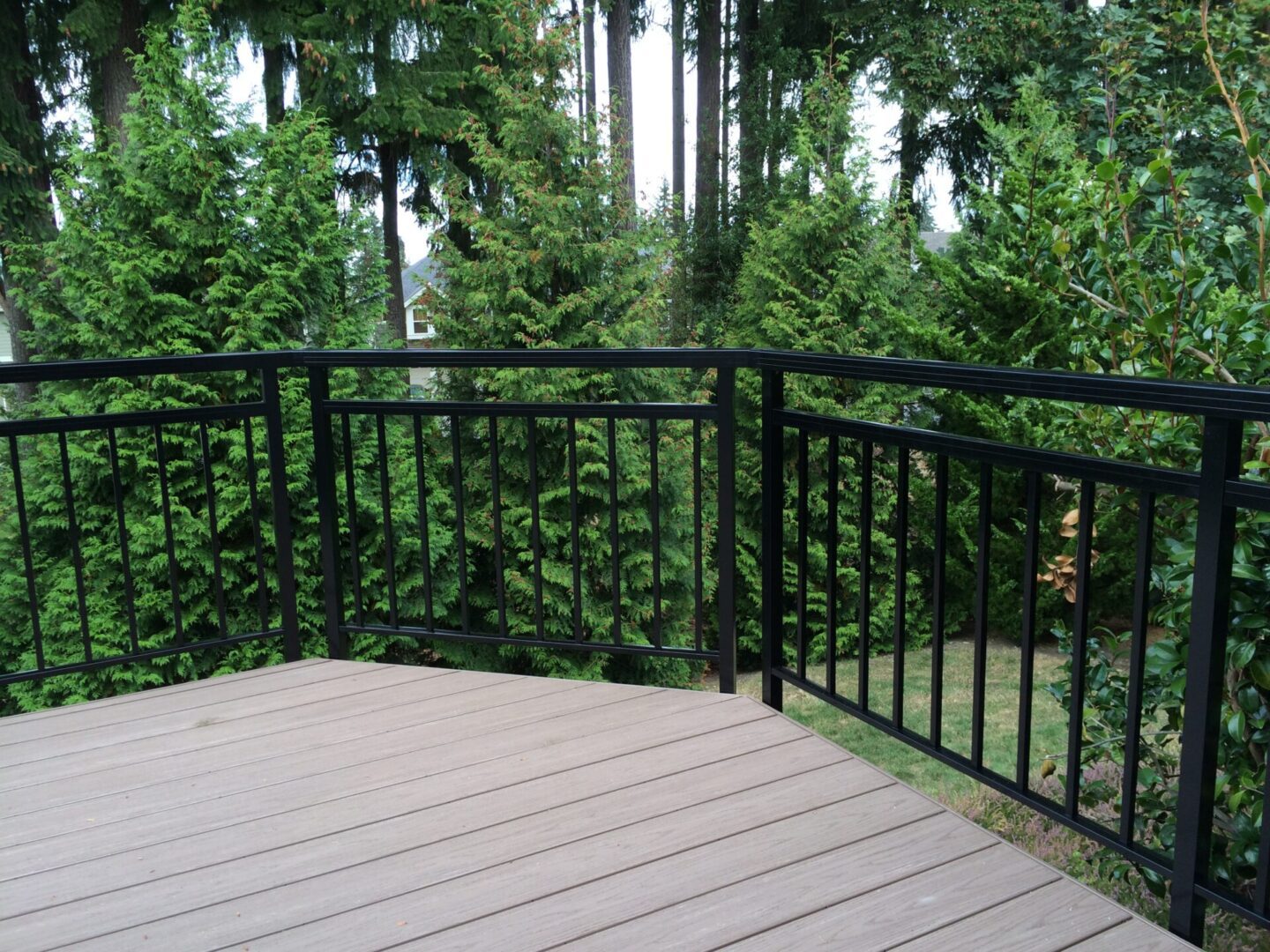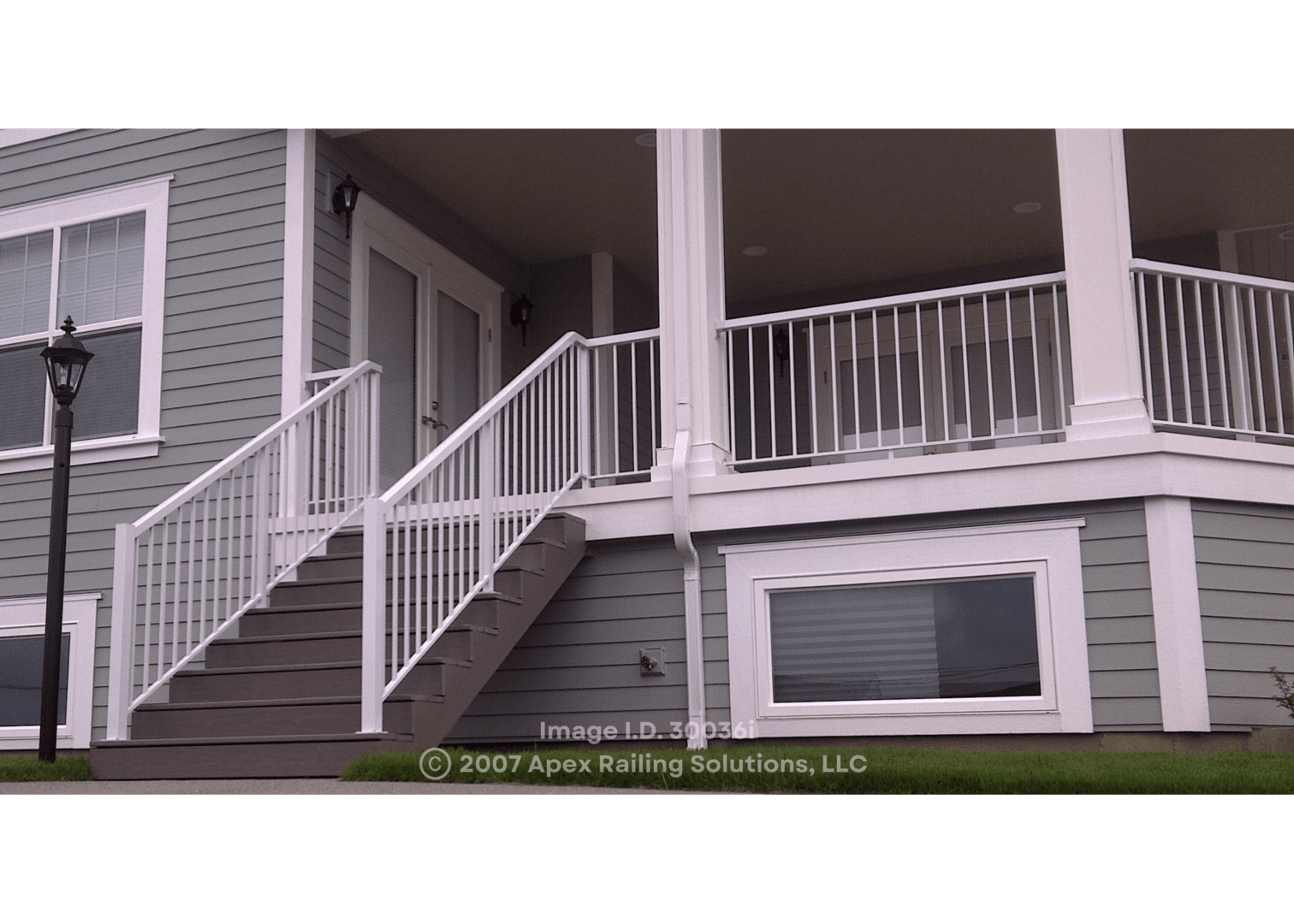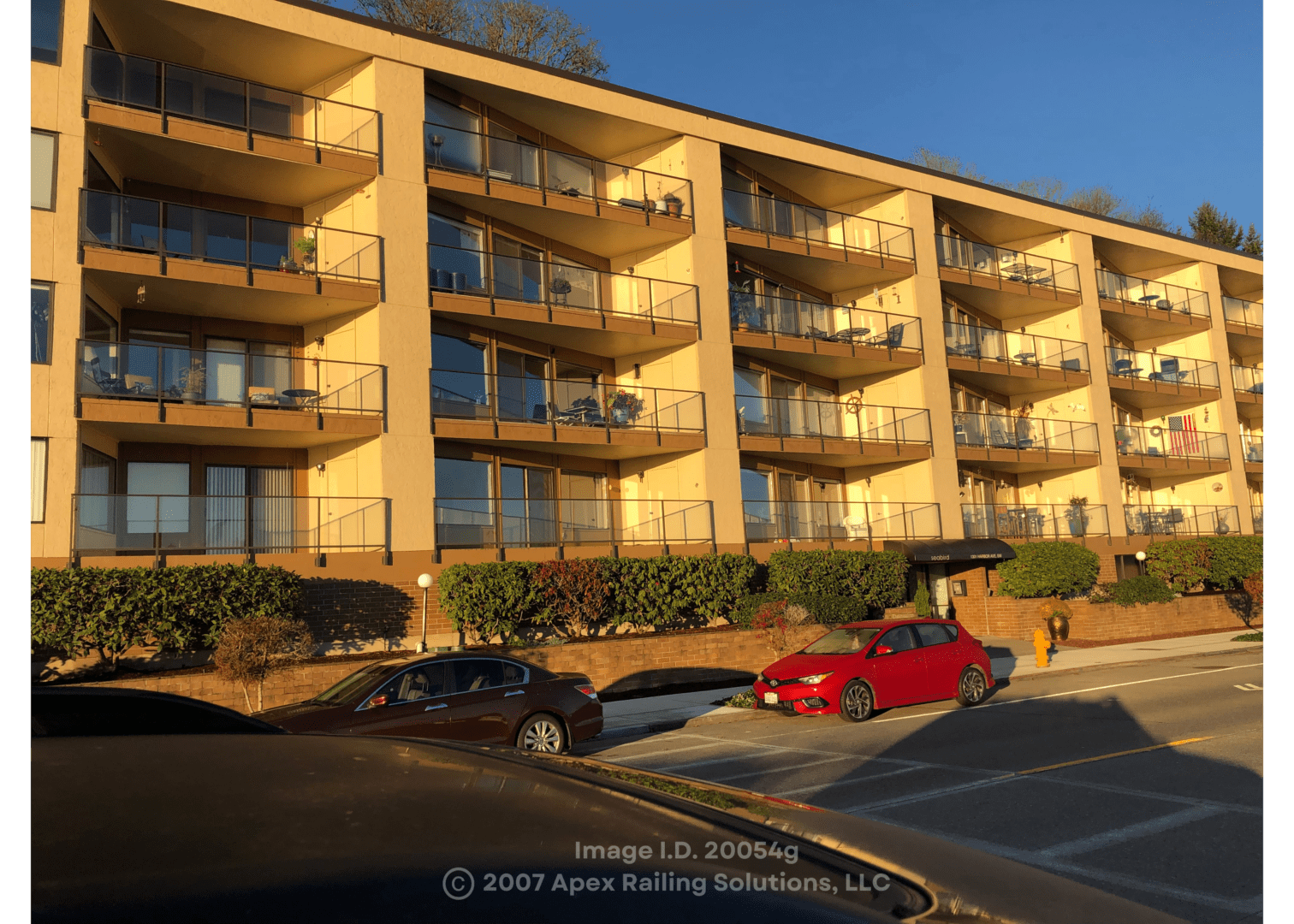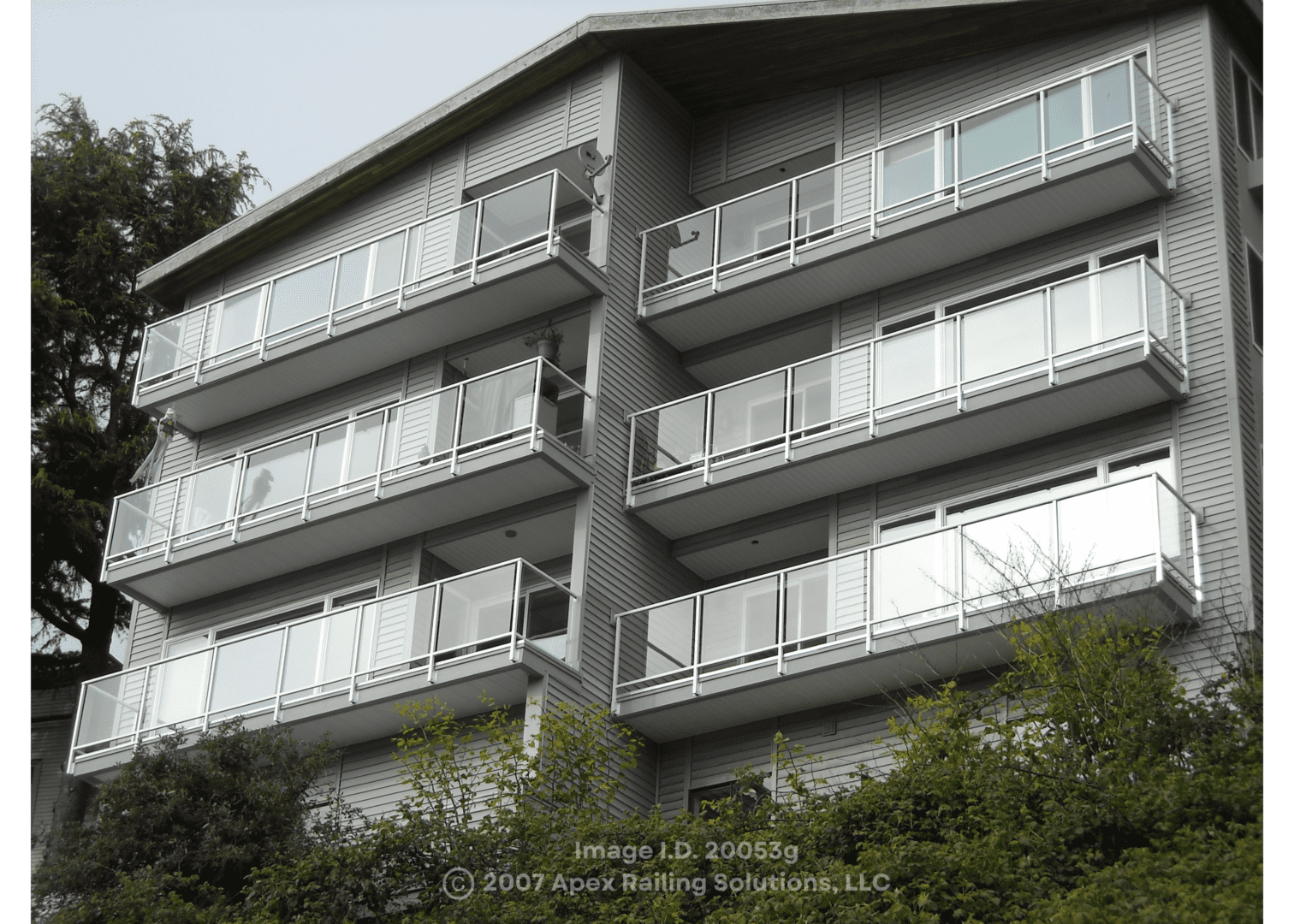 Component railing systems have steadily grown in popularity over the past two decades, primarily because they offer a cost-effective alternative to custom systems. Incorporating high-strength aluminum alloys with the latest in paint technologies, these pre-manufactured railing products are strong, versatile, weather-resistant and very low maintenance.

Component guardrails are made from a variety of aluminum extrusions.
Available in a variety of picket and glass designs VistaPro® component railing systems will dramatically reduce and even eliminate the long-term maintenance costs associated with conventional railing products. The term "component" refers to the way these systems are assembled. Based on the exact measurements of your project, long pre-manufactured welded panels and extrusions are cut and mechanically fit together as components of the larger railing system. Mechanical connections are made using corrosion-resistant stainless-steel screws and fasteners—most of which are concealed from view.  Corners, transitions to stairs, and guardrail runs longer than 18-feet make it necessary to make field splices. Our top rail field splices are flush, producing a tight and discrete seam, because they utilize an inside sleeve at the joint, as opposed to the bulky oversleeve components many other systems use. The result is a sleek, continuous top rail.
Contact us with any questions or to discuss a quote for a railing system.