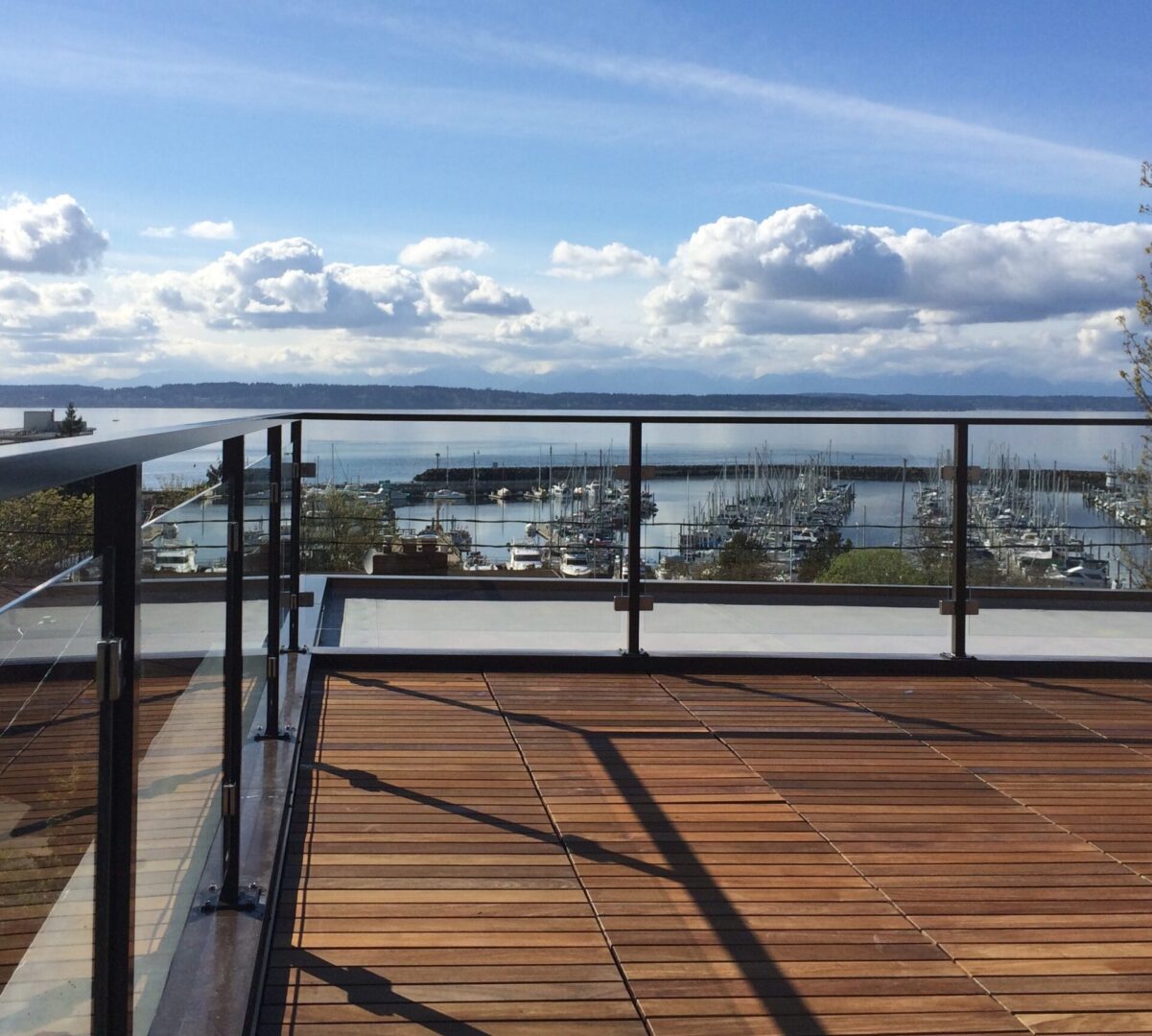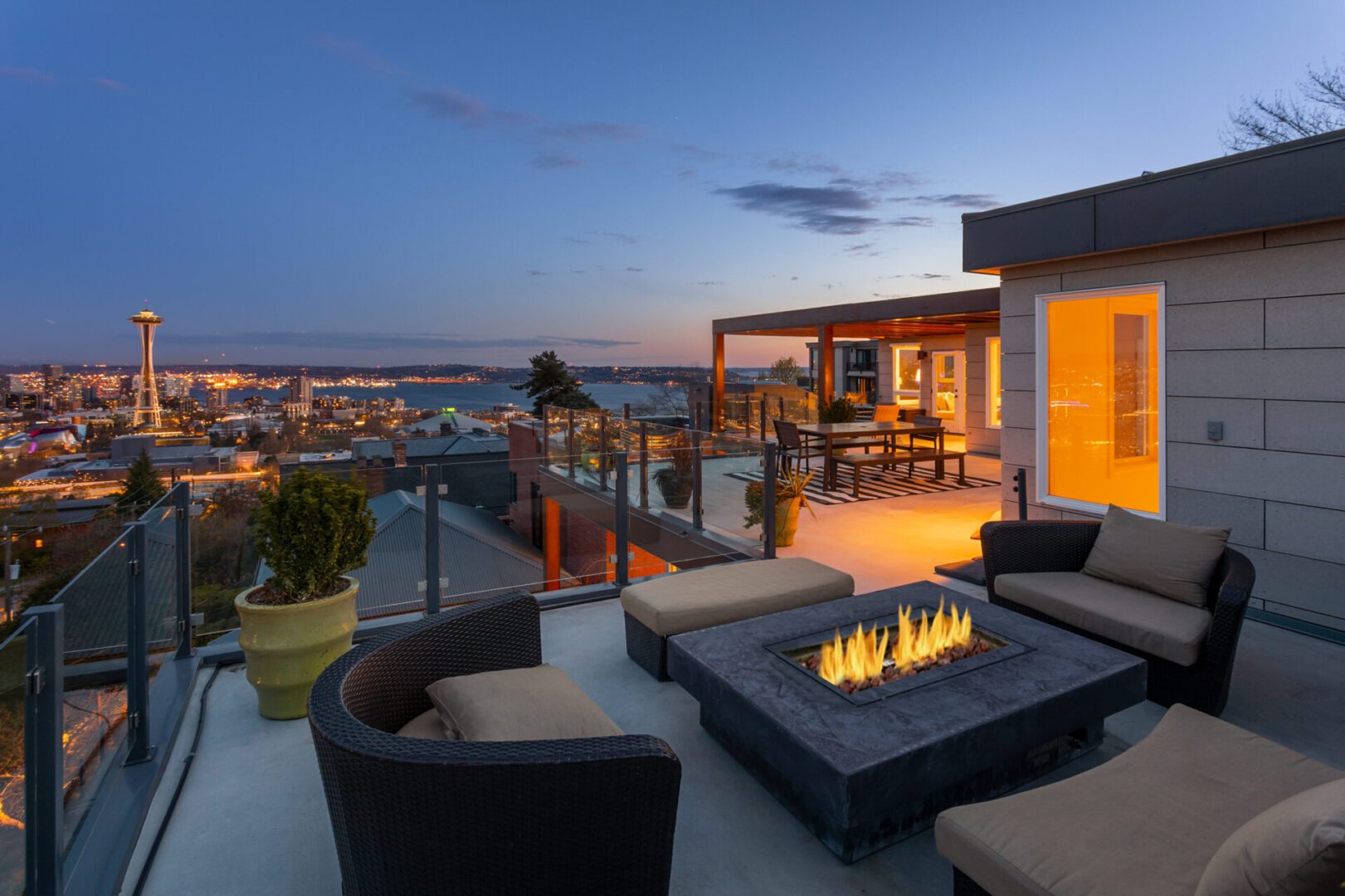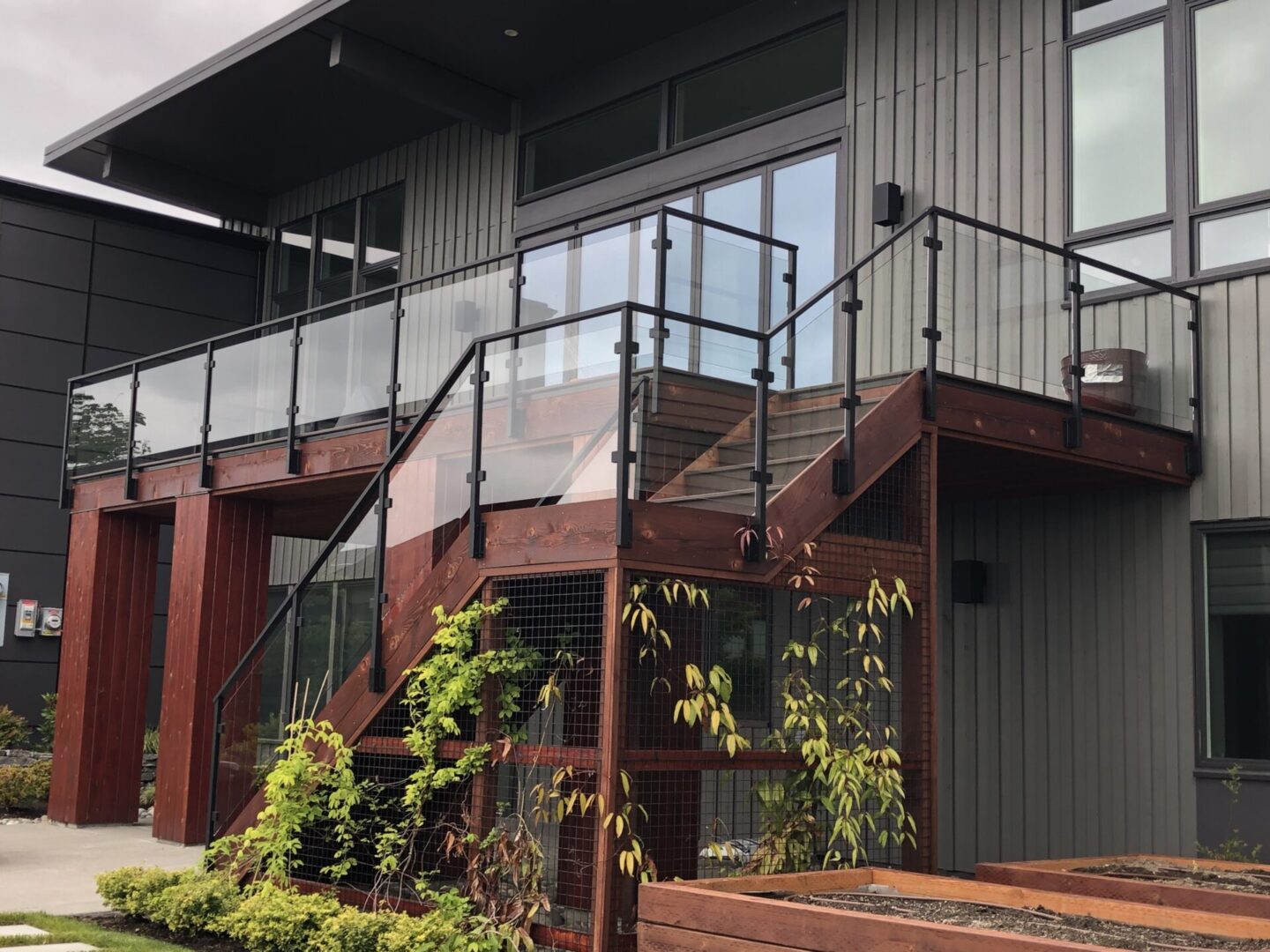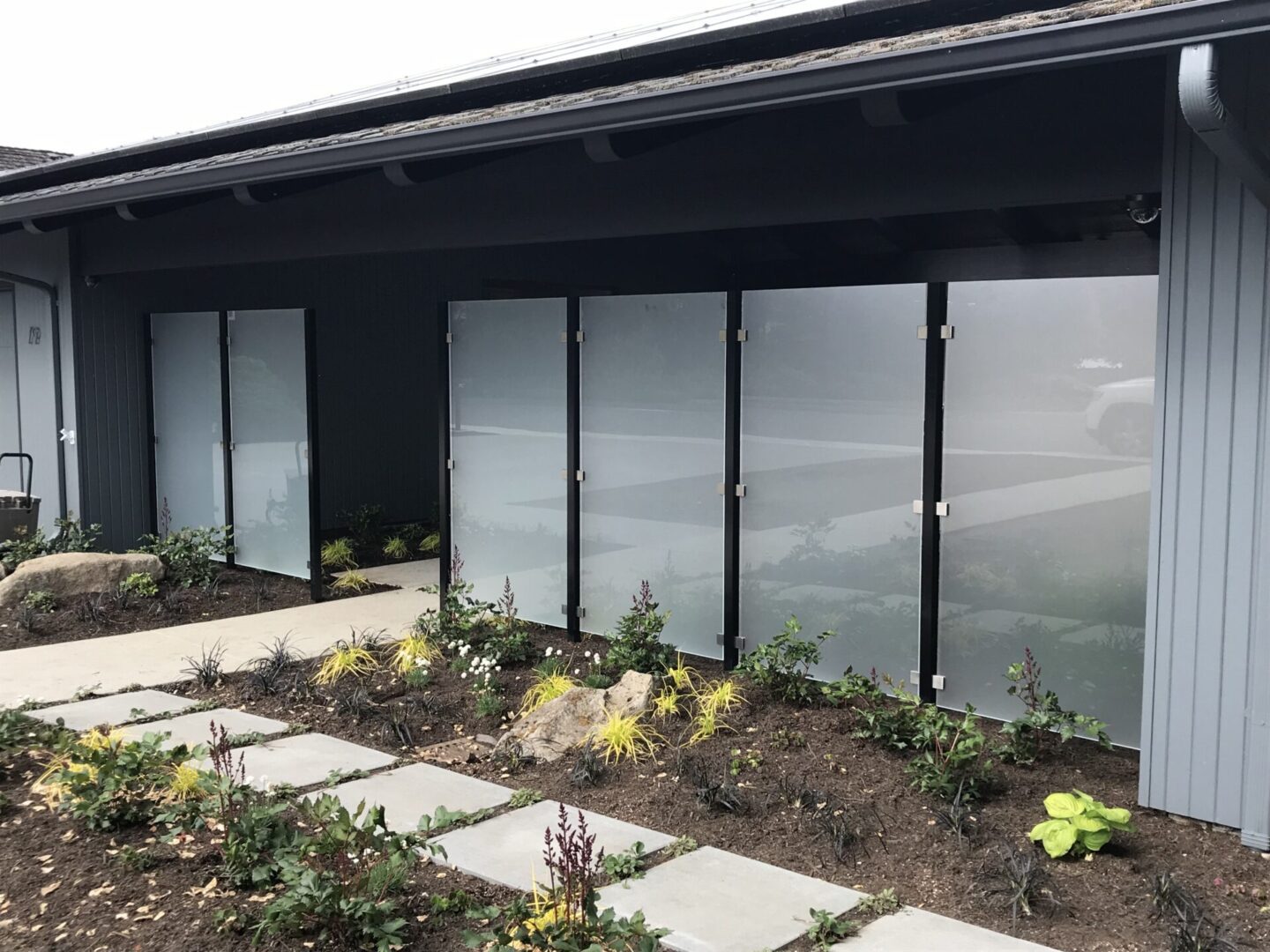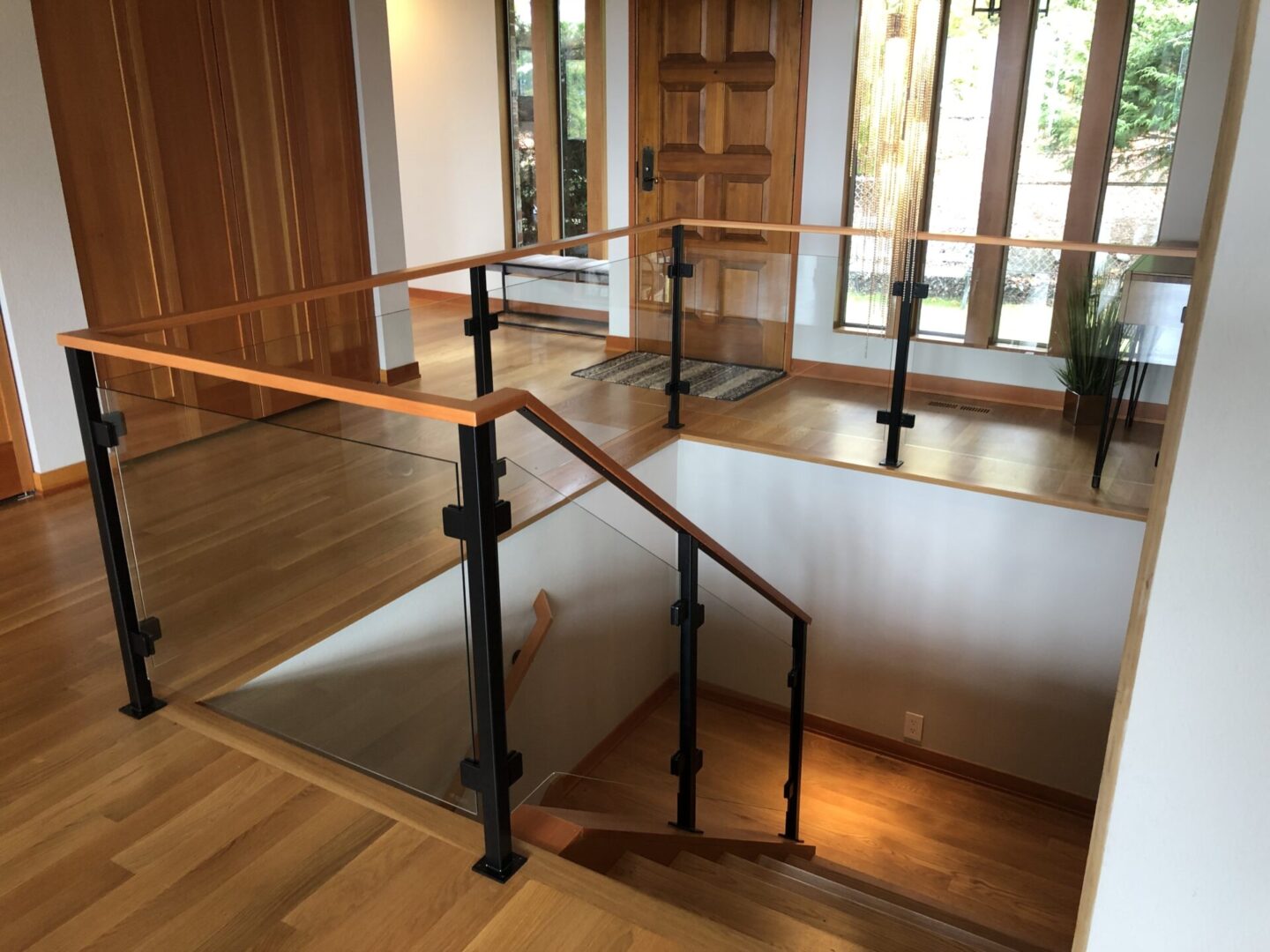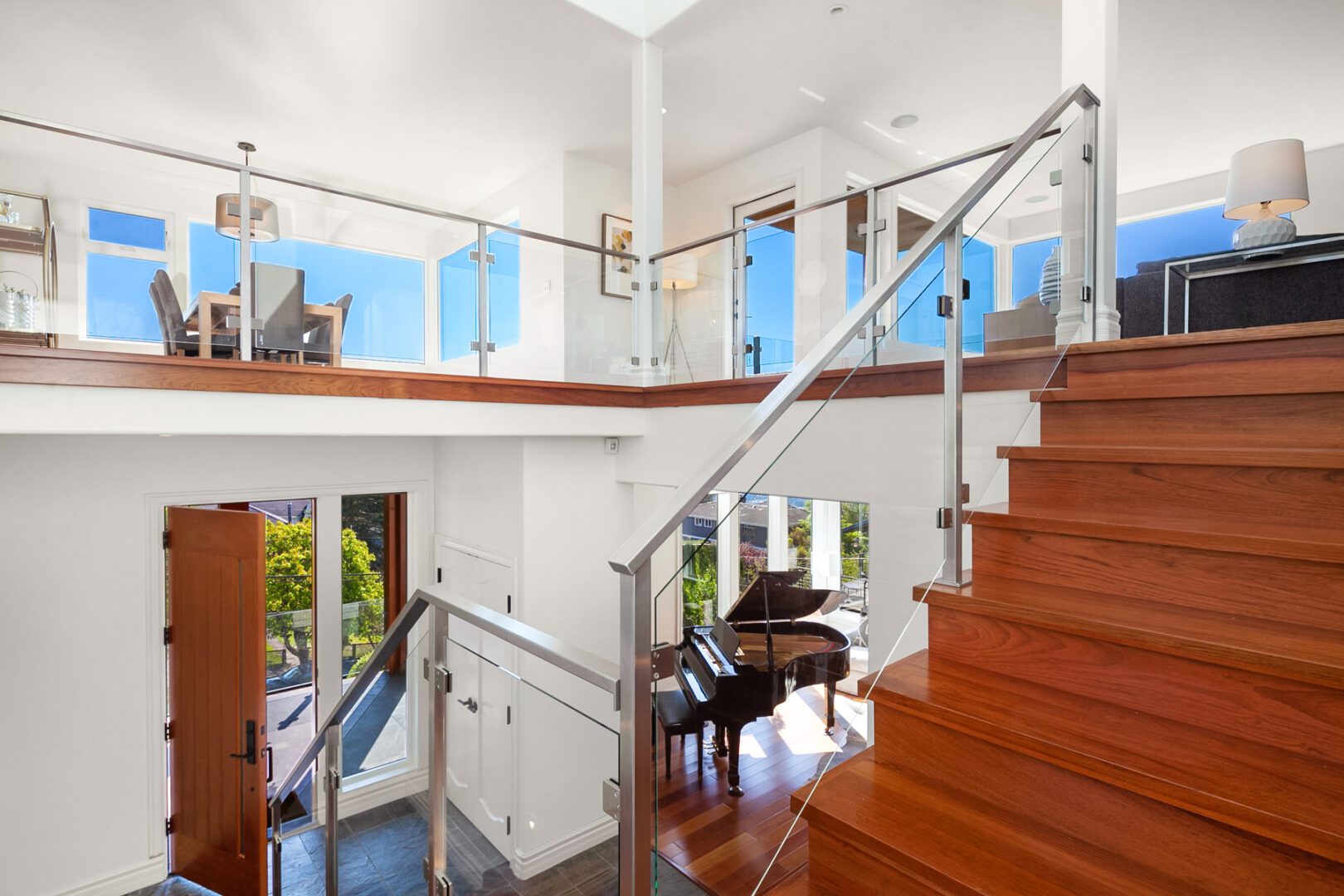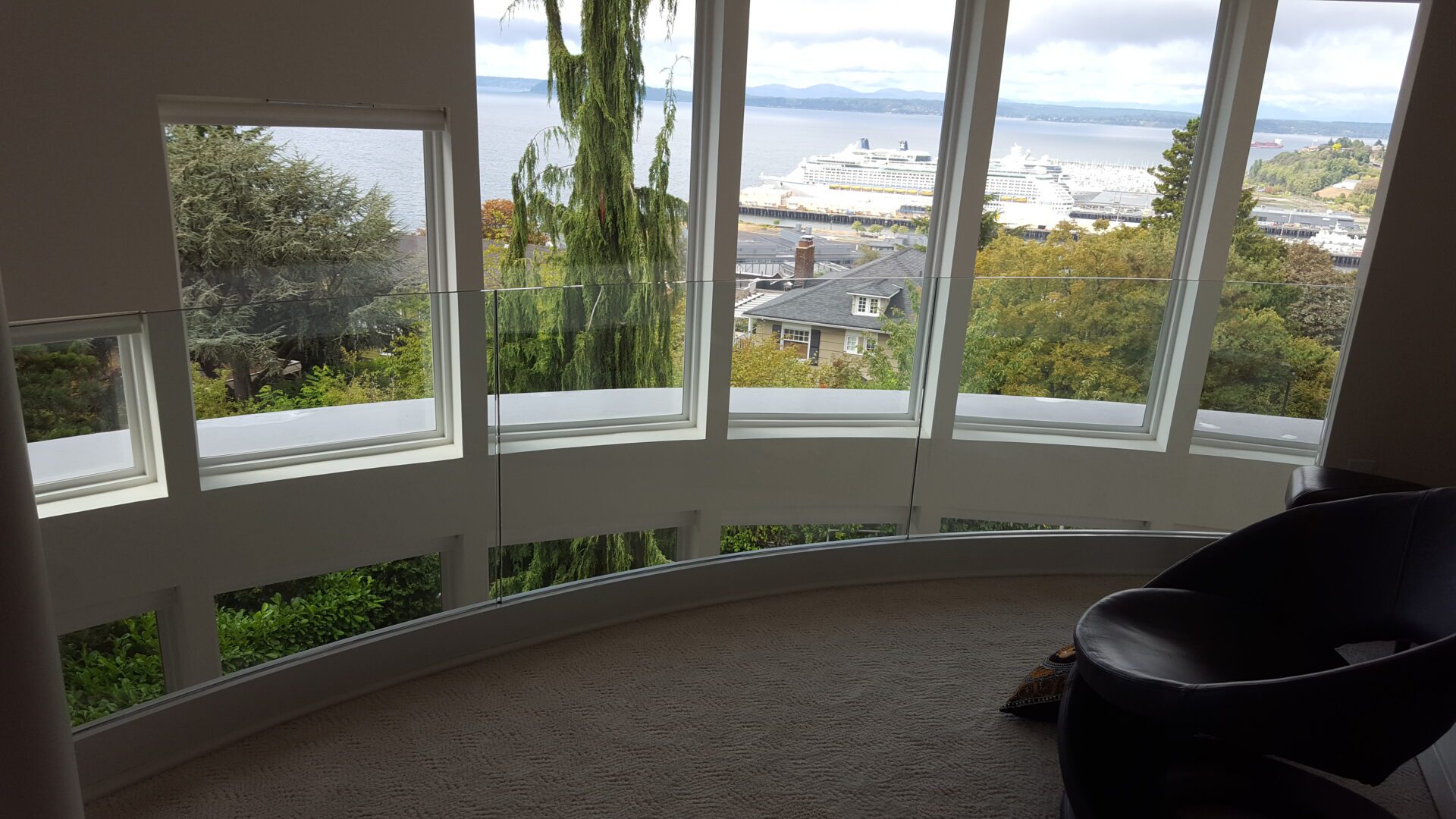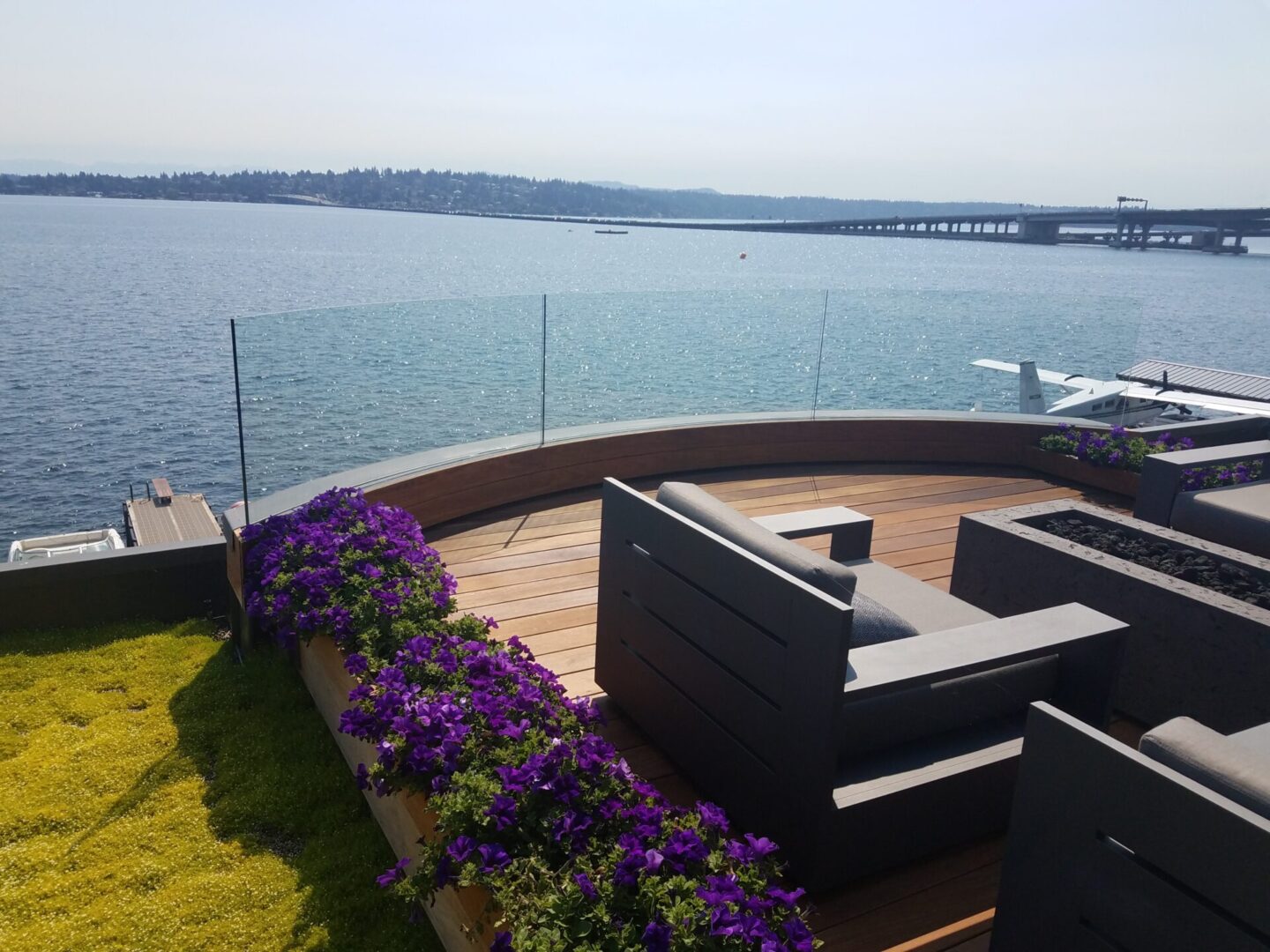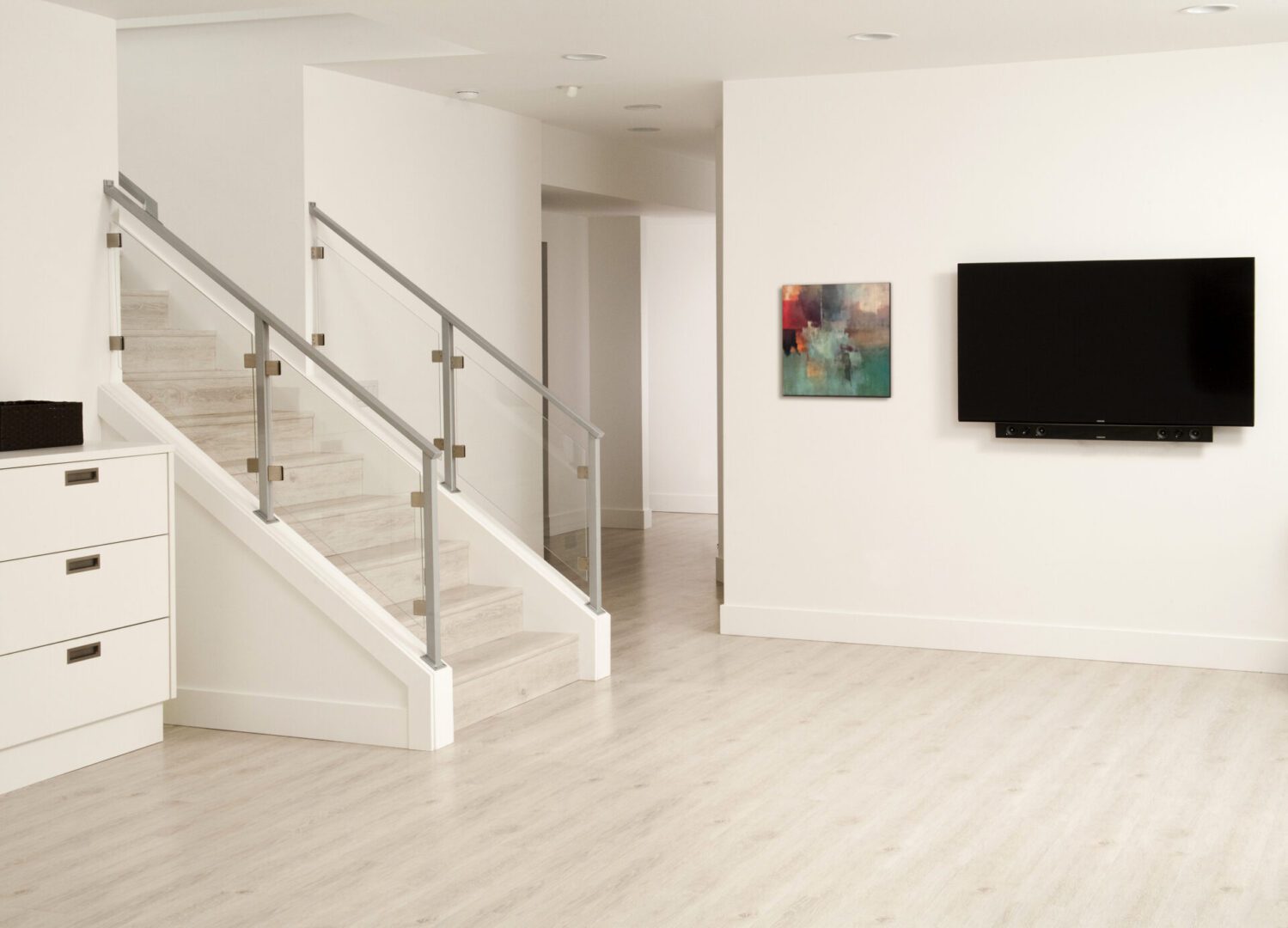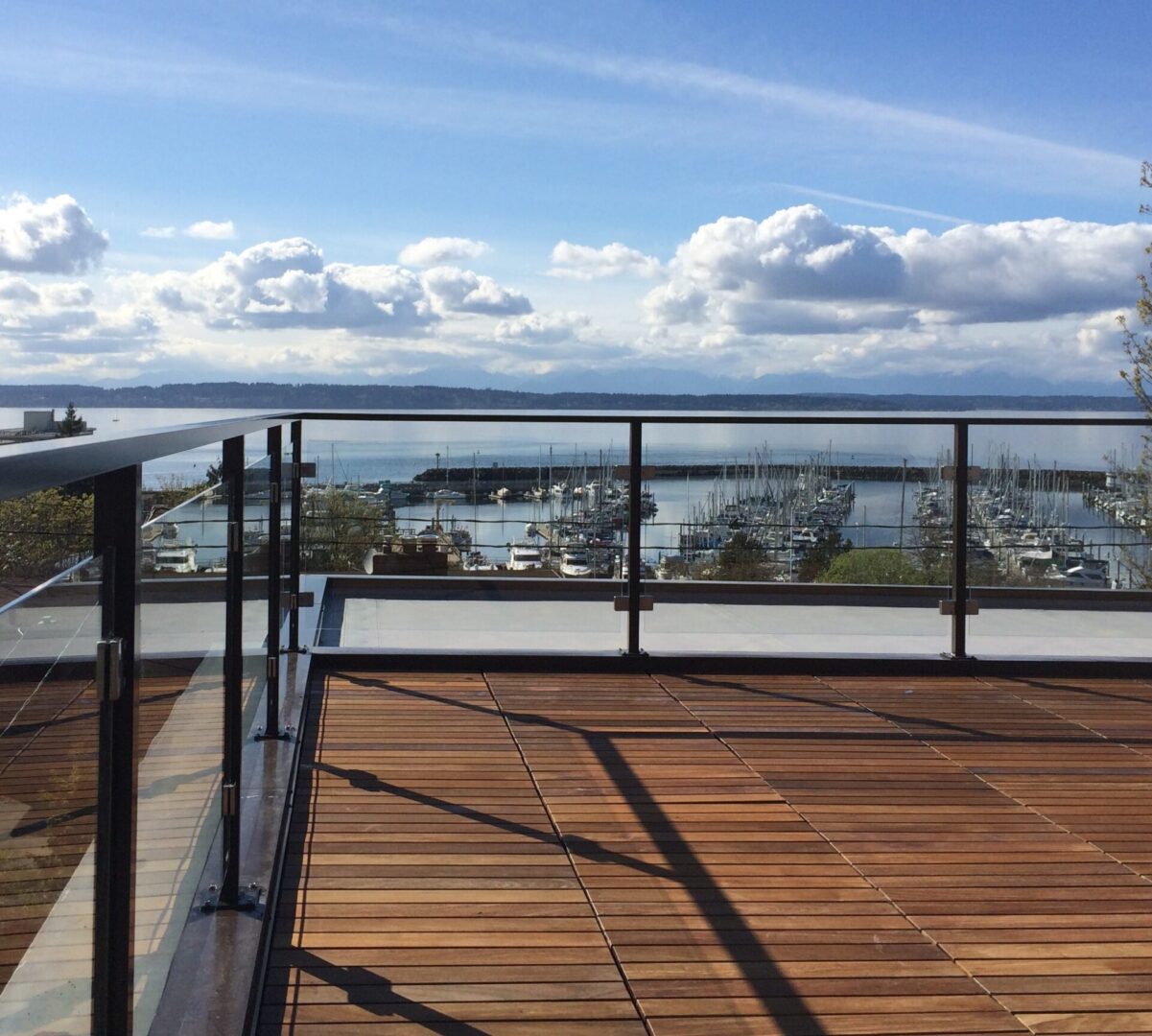 GLASS RAILING INSTALLATION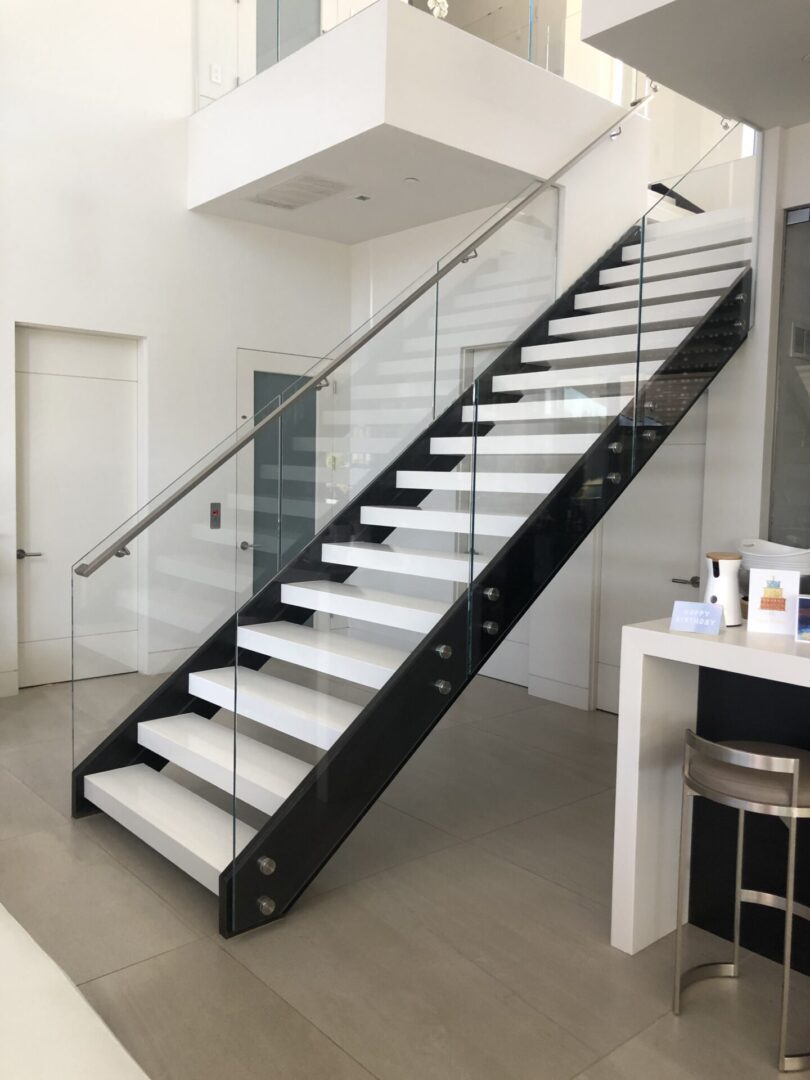 Glass Railing Installation
If you're looking to take your home décor to the next level, glass railings are a great way to do it.  With glass railings, you get the best of both worlds - unbeatable strength and an unobstructed view.  Glass railings have become increasingly popular among homeowners looking for a modern look and easy maintenance.  
Our installers take great care to use custom-cut tempered and tempered-laminated glass to ensure a seamless look that fits your space perfectly.  As an added measure of safety, all exposed edges are flat-polished and sharp corners are dressed to make them smooth to the touch.  
If you're ready for a glass railing installation, our installers are eager to understand the safety and aesthetics of your home.  Contact us to learn more about how we can customize your new glass railing.
"Topless" Guardrails and Tempered vs. Laminated-Tempered Glass:
Apex Railing Solutions, LLC offers three glass guardrail systems that are designed without a top rail. Our Frameless Glass, Shoe-Mount Glass, and Stand-Off Glass guardrails produce the least obstruction of any glass guardrail system we offer. Sightlines are dramatically improved as the thickness of the glass and design of its supporting structure eliminate the need for a top rail.
The International Residential Code (IRC) does not require that a top rail be used in residential (one and two-family dwelling) guardrail systems. However, local jurisdictions may elect to impose more stringent requirements and require top rails on all glass guardrail systems. Regarding the glass itself, the IRC specifies that guardrails without top rails must be made with laminated tempered glass. Apex Railing Solutions, LLC makes every effort to monitor and conform to local modifications, but it is the customer's responsibility to know what the local requirements are.